Bollywood Theme Event
Bollywood runs our country. Each and every individual can relate with Bollywood, which makes Bollywood Theme as the most sought after party theme. If you are planning an amazing event celebration with theme idea then going with bollywood theme is a sure shot winning idea.
We at Showmakerz based in Delhi Gurgaon, specialized in bollywood themed parties, incorporating bollywood decorations, bollywood props and bollywood entertainment to provide an authentic event experience.
Planning a theme event on your special occasion whether a corporate event like conference, gala dinner, dealers meet or employees party or social celebration is very much in these day. Whether it's a large event or small event, incorporating a theme is always an awesome idea.
And having
Bollywood theme annual day party event
is an awesome idea. We have hundreds of unique ideas that can transform your venue into a perfect bollywood setting. We can help you organize a fantastic event that will be nothing short of spectacular and will be the talk of all of your guests for a long time to come.
Very recently we have curate bollywood theme annual day party event for Chegg India. Please find below the snippets from the sweet memories...
---
Bollywood Themed Annual Day Event
Client : Chegg India
Event : Annual Gala
Theme : Bollywood Night
Guset Size : 400 Pax
Venue : Intercontinental Eros, Nehru Place
Last year we had organized their Mardi Gras Annual Day Party Event which went very successful. And when they decided to organize ANNUAL GALA 2020, We were the obvious choice and thereafter every thing else fit in place i.e. like
Selection Of Theme,
Event Planning, Collateral , Selection of Band, Props , Entertainment etc. and the event went spectacularly awesome.
---
Red Carpet Entry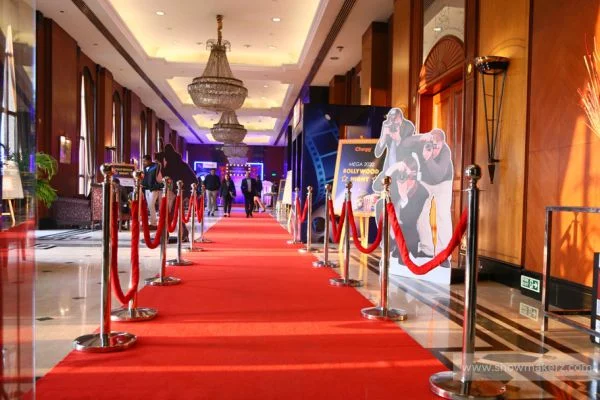 Event day saw a very impressive red carpet entry, perfectly in sync with the bollywood theme. Huge cutous of paparazzi added special charm to the ambiance.
This amazing welcome unit was received very well by the guests and they took it as a photo ops corner and wanted to pose in front of this. With these paparazzi cutouts, passage bay was well decorated with other theme props like clapboard, director chair, shoot reels etc.
---
Bollywood Theme Photo Booth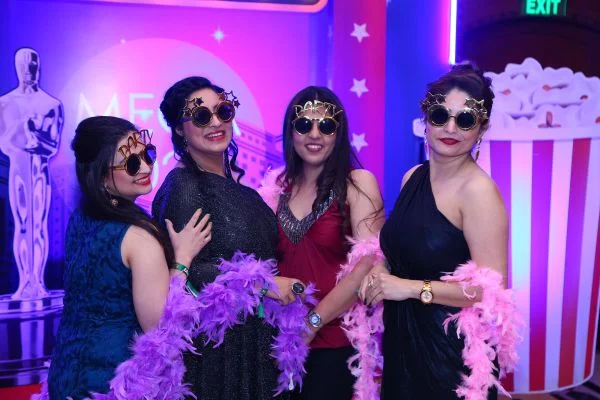 As the guests walked past the red carpet, they were treated with well lit and well decorated theme photo booth with bollywood theme props and bollywood caption boards. In-fact each & every guest wanted to take a selfie in this
engaging photo booth.
With paparazzi cutouts, passage bay was well decorated with other theme props like mock box office, clapboard, director chair, shoot reels etc.
---
Employees Performances & Entertainment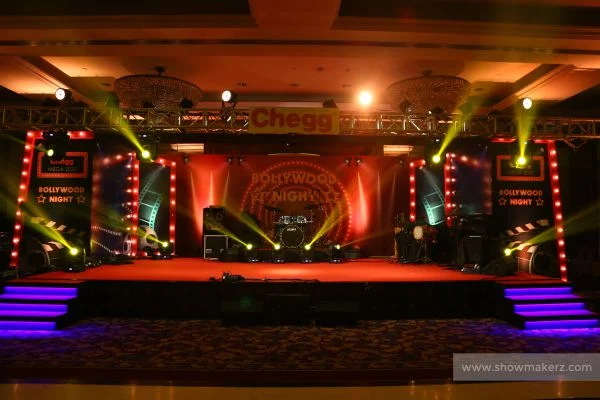 Even the employees were very much charged and prepared to well receive this beautiful evening. They had prepared some very classy, well choreographed & well practiced sequences and performed over stage like professionals.
Apart from employees performances, we had some very unique and professional performances like ancient traditional Indian Martial Art Acts.
---
Live Band Entertainment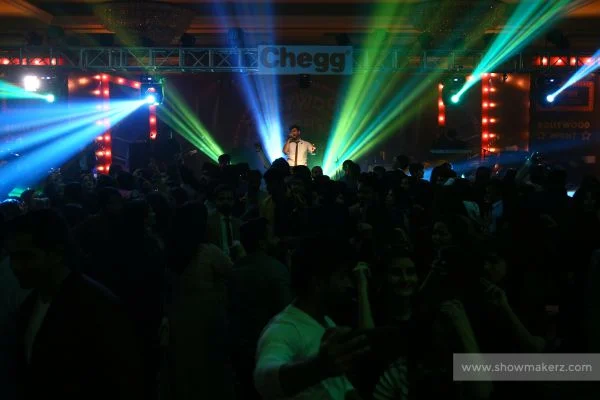 After The employees performances, event was running in an auto mode and had a mesmerizing live performance by one of the finest band in Delhi, Bismil. Band left everybody enthralled.
Energy of the guests was seemed not to seize out. They danced like crazy after live band on the professional mixing of a club DJ. This was like a never ending mass musical hysteria and everybody enjoyed from the core with sumptuous food and lovely drinks.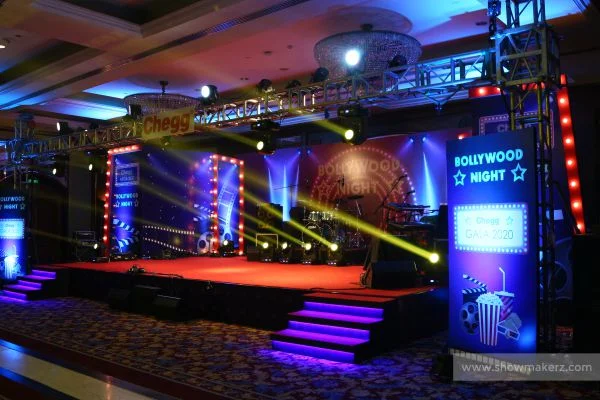 Event ended with pleasant memories and Showmakerz, once again proved themselves as the
best corporate event management company in Delhi Gurgaon, NCR
with the expertise in theme events.
---
If you are looking to
organize a theme for your annual day,
please feel free to call us to explore what more we can offer you.