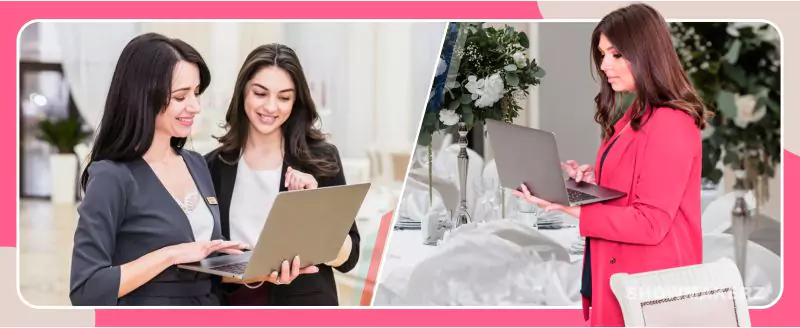 If you are creative, artistic and have high organizational & interpersonal skills, aesthetic sense and thrive in a fast-paced environment, you can consider a career as an event manager.
Event Planners are in high demand these days but before considering event management as your career option, you must need to understand what is event management ?
Events are the epicenter for forming connections, and they're the most scalable way for companies to build a valuable and trusted brand.
Role of an event manager
---
From conferences to high-end galas, event planners do it all. That's why the role and profile is a perfect fit for strong multi-taskers. Before the big day, planners choose and arrange all the logistics for food, décor, personnel, presenters, and technology to pull off a flawless event.
Event managers plan and organize promotional, business & corporate events and social events. They're responsible for running a range of events, ensuring the target audience is engaged and the message of the event is marketed properly. Events play a huge part in the success of a brand or an organization.
As an event manager, you'll organize conferences, seminars and exhibitions, as well as parties and corporate incentive trips.
You'll manage the whole process from the planning stage, right through to running the event and carrying out the post-event evaluation. The role is primarily hands-on and often involves working as part of a team.
Required qualification
---
Though you don't need to have any specific degree to become an event manager, still a degree or diploma in event management, tourism, hospitality, marketing or business management may be useful.
In this fast paced, high competitive environment , employers are much more interested in your skills, personal qualities and experience in the industry. Of course many other soft skills like teamwork, adaptability, work ethics, written communication, interpersonal skills, time management etc would give you an extra advantage. And these days computer proficiency , data management and some sort of graphical software knowledge also comes in the category of soft skills.
Working hours
---
Although the work is largely office based, you'll need to travel to visit clients, partners, sponsors, venues and other suppliers. You may need to work outside to plan and deliver the event, e.g. an outdoor concert or festival. You may need to travel to other cities for events such as multi cities campaigns.
You'll generally work normal office hours in the lead up to an event, but may need to work extra hours, including evenings and weekends, closer to the event. Most of the time events get over by midnight and so late nights are always expected.
---
If you are all determine to work in event management , you need to find your own inclination like event conceptualizing, event planning, event styling, event production, wedding planning etc and then should try for the Jobs in event management companies in Delhi Gurgaon. There is no typical route to becoming an event manager and most organizations will recruit as vacancies arise.
We are constantly on the hunt for live wire talents in Business Development, Sales, Creative & Web, who can help us to achieve superlative results for our clients. if you love working odd hours and are passionate to join an event management company please mail us your CV at hr@shomwakerz.com. or info@showmakerz.com